Welcome To One Health Pharmacy
We love to see you Healthy
One Health Pharmacy #Health4all
Your journey to good health starts here
Make us a part of your health journey
---
We understand the constraints you sometimes face to access good quality healthcare when and where you need it. OneHealth is your personalised pharmacy service that will help facilitate quicker and better access to your medicine.
Our Vision
To make quality medications affordable and accessible to all
E-Pharmacare
With your mobile phone, you can chat or talk to any of our experienced pharmacists to discuss any health issues you have, without leaving your home or office.
Personalised Service
Leveraging technology, we are able to keep tabs on your health records and history, so you can be rest assured that we will provide the best personalised counsel, backed by sound clinical knowledge.
About Us
Your First Choice
Online Pharmacy
OneHealth is an online Pharmacy and healthcare platform providing access to medicines and healthcare solutions for individuals and healthcare providers. Our primary goal is to leverage technology to get the right medicines gets to the right hand at the right time. Using properly curated and analyzed data, we also support individuals with therapeutic management and intervention, where we offer relevant health solutions (doctor consultations and laboratory tests) through our partner providers. We have a large pool of well-trained pharmacists and healthcare providers, with a pharmacy network of over 1000+ Pharmacies across all 36 states of Nigeria, providing last-mile Pharmacare to our patients.

Adeola Alli
CEO/Co-Founder
MPharm, MBA
Why Choose Us

Variety of Products
Find products and prescriptions by just a single click

Affordable Health Items
We offer a wide array of drugs and quality health products that are cost effective

24 Hour Response Time
We are able to respond to your health queries and purchase enquiries within 24 Hours.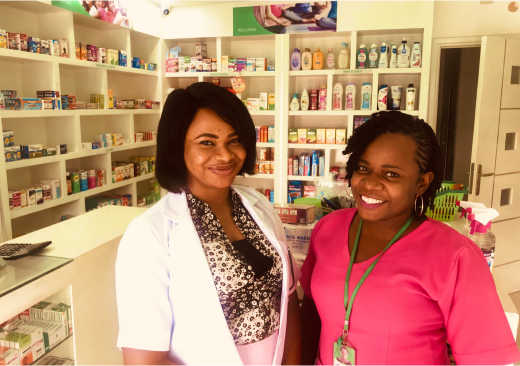 Your One-Stop Pharmacy
Offering you swift and quality pharmacy services like No other. Affordable rates and follow-ups on your health and wellness situation.